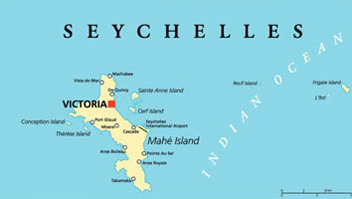 About Seychelles
Basic information about geography, population, climate, nature, attractions and accessibility of the Seychelles islands.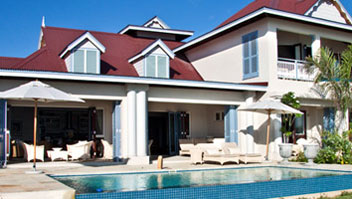 Investment opportunities
Useful information about investment opportunities and unique residential projects on the Seychelles islands.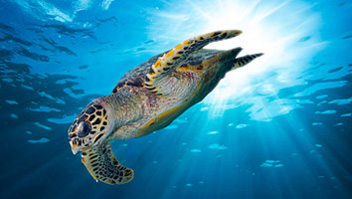 Travel
Practical information about travel and tourism in Seychelles, possibilities of accommodation, activities and entertainment.
PLEASE NOTE!
Citizens of the Czech Republic may travel visa-free to the Republic of Seychelles.
The address of the Honorary Consulate of the Republic of Seychelles in the Czech Republic is: Gogolova 228/8, 118 00 Praha 1. Despite the specified office hours, it is necessary to make an appointment in advance for any visit, by e-mail: info@consulateseychelles.cz or telephone: +420 603 954 433.
A meeting time may also be arranged outside of office hours.
This website serves only for basic orientation. For further information please contact:

Ministry of Foreign Affairs and Transport of the Republic of Seychelles
Telephone:
+248 428 35 00
Website:
www.mfa.gov.sc

Ministry of Foreign Affairs of the Czech Republic
Telephone:
+420 224 181 111
Website:
www.mzv.cz

RETURN TO NORMAL TRAVEL ARRANGEMENTS TO THE SEYCHELLES

With effect from 1 December 2022, all entry measures relating to the COVID-19 pandemic have been cancelled. Now every non-citizen visitor to Seychelles must complete a digital Travel Authorization Form before traveling to Seychelles. This is mandatory under the Immigration Act. The digital form requires basic travel and stay information - flight itinerary, valid passport (valid for at least 3 months after return from Seychelles), selfie, proof of accommodation for the duration of stay, contact details and travel insurance (must cover all expenses related to any COVID-19).

The digital form can be found at: https://seychelles.govtas.com.
Current conditions of entry into the Seychelles can be downloaded HERE.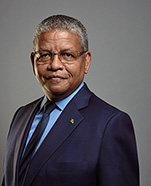 Wavel Ramkalawan is the new President of the Republic of Seychelles
For the first time since 1977, an opposition candidate - the former Anglican priest Wavel Ramkalawan - was elected as new President of the Republic of Seychelles. The inauguration ceremony took place on 26th October 2020 at the official seat of the Seychelles government, where the newly elected Vice-President Ahmed Afif was inaugurated together with the new President.
Honorary Consulate of the Republic of Seychelles in the Czech Republic
Gogolova 228/8, 118 00 Prague 1
Embassy of the Republic of Seychelles in Brussels
Boulevard Saint Michel 28, 1040 Brussels
Copyright © Bling-Bling 2016 - 2019 - All rights reserved Developed by
MrCode.NET